We're looking for you and your know-how: Surveying technicians (m/w/d) and surveying engineers (m/w/d) – for permanent positions, apprenticeships or internships. The Buck Surveying team is keen to be in contact with trustworthy and committed candidates for these positions.
Click on the corresponding job description to find out more. Further details can also be found in our FAQs and in the description of the application process.
There are currently no vacancies.
Your career at Buck Surveying
There is a wide range of professional opportunities in our surveying office. Whether for an internship, an apprenticeship or for a regular position as a surveying specialist – we offer you excellent prospects, a fair salary and a secure job in a modern and up-to-date professional environment.
We support building owners and developers of various sorts throughout the entire construction process. In addition to private builders and developers, we also serve municipalities, cities and businesses. This makes it so that the WORK AT BUCK  is always varied and interesting.
A pleasant WORKING ATMOSPHERE with exciting challenges handled together with a highly motivated and collegial team –  that's business as usual in our surveying office. We support each and every one of our employees with flexible opportunities for advancement, individual training and development possibilities, clear and direct decision-making processes and jobs that are designed to last.
Whether it's 3D laser scanners or drones – we keep up with the latest developments. State-of-the-art technology and a modern WORKING ENVIRONMENT make work easier for our engineers and technicians, so surveying is always at the cutting edge.
You'd like to become part of the Buck Surveying team? Send us your application to: karriere@buck-vermessung.de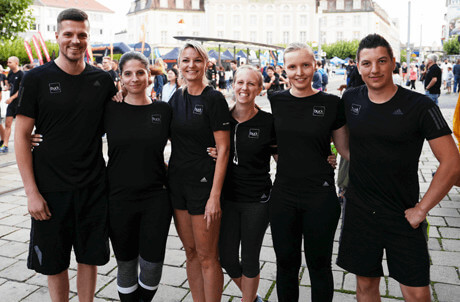 Surveying engineer (m/w/d)
What does a surveying engineer actually do?
Surveying engineers have an important job! Like Alexander von Humboldt in past times, surveying engineers measure the world. This work is the basis for all building projects.
In cadastral, construction and land surveying, a surveying engineer is mainly involved with measuring and recording of geometrical dimensions and the rendering of building or property boundaries. The surveying engineer is also involved in construction plans for building projects and civil engineering developments.
Surveying engineer: Job description
At our surveying office, large and small projects as well as many exciting field assignments await you: for example, setting out for buildings, topographical surveys, deformation monitoring, surveying for plot subdivisions, boundary determinations and building measurements.
In doing such work, you not only have the help of a friendly and collegial team but also the latest technology. Leica Robotic Measurement station, GPS SmartRovers, digital levels, 3D laser scanners and drones are part of your standard equipment and ensure the highest levels of precision. Of course, our software is also up to the latest standards: At the CAD and GIS work stations you'll be using Geograph, AutoCAD QGIS and Geo8.
How can I become a surveying engineer (m/w/d)?
The position of surveying engineer carries a lot of responsibility. We need well-trained specialists to take care of these matters. Prerequisites for being hired as a surveying engineer at Buck Surveying are a successfully completed course of university or technical college study (bachelor's/master's), good team working skills as well as the ability to work on your own and to commit strongly to the job.
A strong interest in technical developments, IT and computer science topics facilitate work as a surveyor. It is also advantageous to have knowledge of legal subjects having to do with property, administrative or public law. This helps to evaluate situations quickly and correctly and to advise builders in the best possible way. You're interested in managing projects? Then managerial qualities and interdisciplinary thinking are also important.
Job offer: Surveying technician (m/w/d)
What does a surveying technician actually do?
The technical staff carry out a large part of the field work and the follow-up calculations based on this work. In the apprenticeship, surveying technicians learn to work independently. For difficult assignments they are supported by surveying engineers.
The main work of the surveying technician is to obtain data for cadastral surveying, for example, with survey and building measurements. In the office, these data are analyzed and visualized using the latest technology. Computer-aided measurement methods save time and effort. Good computer and software skills are therefore an absolute must in the job.
Surveying technician: Job description
In our surveying office with its outstanding technical facilities, you can look forward to exciting work with lots of interesting projects. The main focal points are land registry surveying, engineering surveying and land readjustment. This includes the processing of current orders in the office and in the field: topographic surveys, stakeouts, property divisions and building surveys.
For you as asurveying technician, we offer lots of opportunities for further development. Through such training you can learn about new technical developments and you always have the chance for professional advancement inside our company. A great team, a secure job and a pleasant working atmosphere can be yours at Buck Surveying – where we incidentally have a remarkably low turnover level!
How can I become a surveying technician (m/w/d)?
Our technician positions are open for all surveying technicians who have completed their training as surveying technician/geomatician.  It is advantageous to have experience working with cadastral and real estate surveying as well as with ALKIS.
Your personal strengths include good team-working skills and a high level of job commitment. Self-initiative and good decision-making skills round off your profile.
In addition to interesting assignments with demanding tasks for our company with its strong regional presence in Kassel, Germany, we offer a wide range of opportunities for individual development and training.
Are you interested? Then send your application to us at: karriere@buck-vermessung.de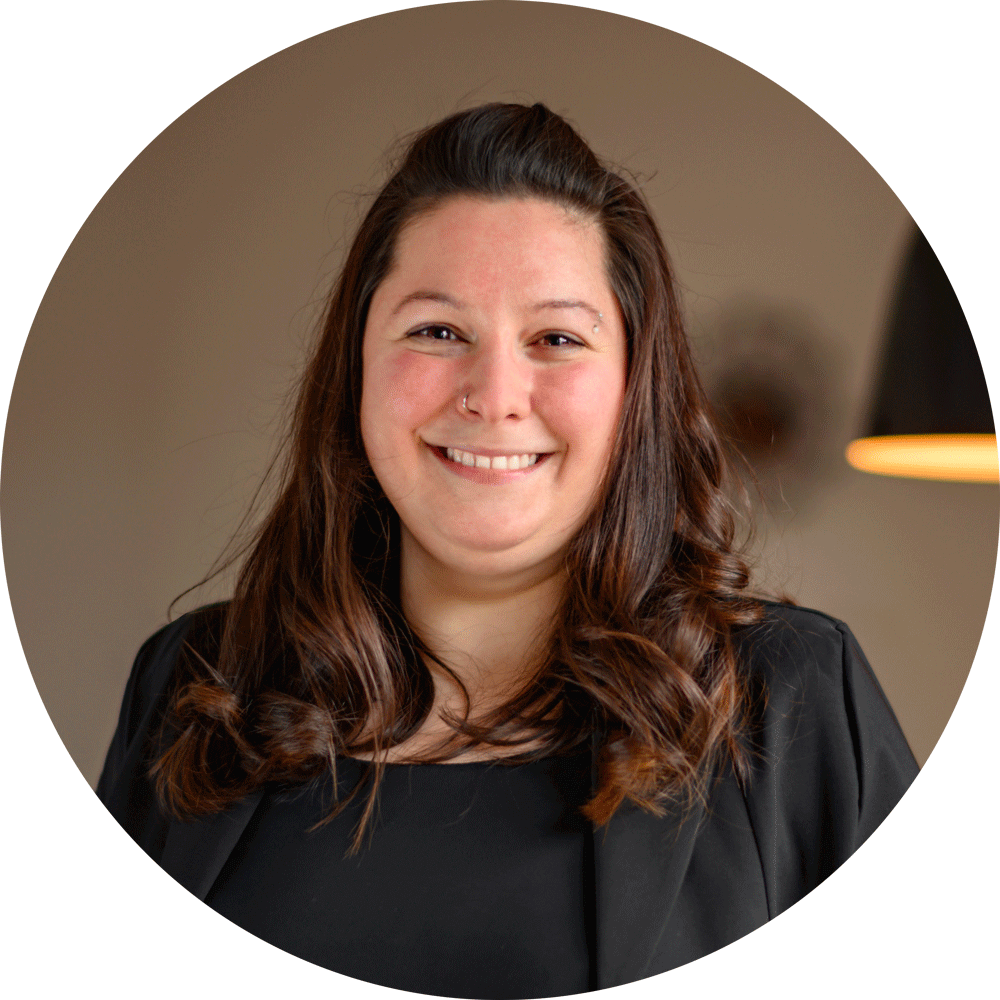 Your contact person for questions
Jennifer Errico
Tel.: 0561-983 982-44
Mail: karriere@buck-vermessung.de