CAREERS
We offer jobs that are full of variety and offer lots of independence in a young and highly motivated team.
The best at Buck! We offer great careers with lots of variety and lots of independence, high-tech equipment, great opportunities for advancement and a friendly working environment in a young and highly motivated team. Whether you're a student or an established professional, if you like working with a team and can bring a strong customer orientation and the readiness to develop further, then come to us!
Are you a recent graduate?
Are you already working in the profession for some years now?
Are you studying one of our specialty disciplines at university?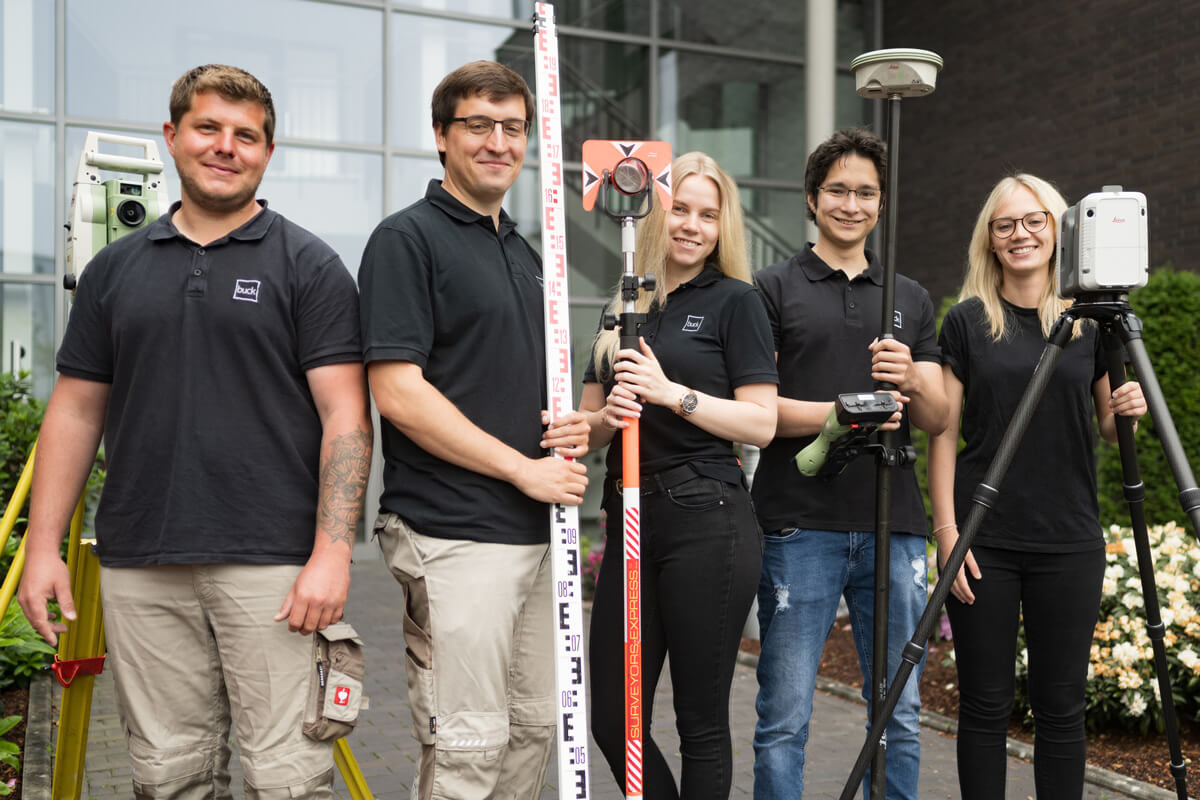 High professional standards:To always be at the cutting edge of technical developments, we continually invest in further education such as software training (AutoCAD,Geobüro,Geo8,GEOgraf), drone pilot licenses and LEICA training courses.
Challenging and diverse projects: From private homes, to logistics halls, to wind farms, to shopping centers – take a look at our references.
Personal potential: Your personal development is important to us. That's why we not only support the development of your technical know-how but also other important skills. For example: Courses in self organization, time management or change management – in weekday seminars fully paid for by the company.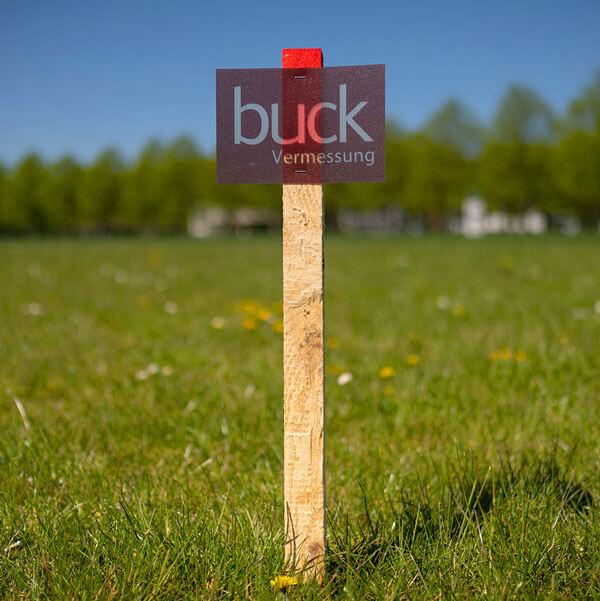 Development of young employees: We are pleased to share our expertise. Well-grounded training and education is one of our top priorities. As a large training workplace for surveying technicians in Hessen, ten young people have completed their apprenticeships at Buck Surveying and ten more are currently doing their training.
Fair compensation: Well-paid jobs are standard at our company. We also add plenty of extras – such as holiday and Christmas pay, bonus card and a company pension plan.
State-of-the-art equipment: Our work stations, measurement buses and equipment always make use of the latest technology..
Take a look at our Facebook page and find out about our regular team events.
buck VERMESSUNG
OUR OFFICE IN NUMBERS
THIS MANY
YEARS
is the average age of our team
PERCENTAGE OF
Frauen
We're headed in the right direction.
THIS IS OUR HOME.
 With more than 200,000 inhabitants, Kassel is the only major city between Hannover and Frankfurt and between the Ruhr region and Leipzig. But the metropolis is not only a dynamic transport hub, business center and university city – located in the center of Europe, Kassel has even more to offer.
KASSEL IS CREATIVE. With its many castles, museums and galleries, Kassel is a center for art and culture. Every five years, the "documenta"exhibition is staged here – a world-famous modern art exhibition that transforms the whole city into a lively art gallery.
KASSEL IS SPECIAL. The gorgeous Wilhelmshöhe Park has been a UNESCO World Cultural Heritage site since 2013 and delights visitors with its unique fountain installations and beautiful grounds. This is also where Kassel's famous landmark, the Herkules monument is located, which can be seen from miles around.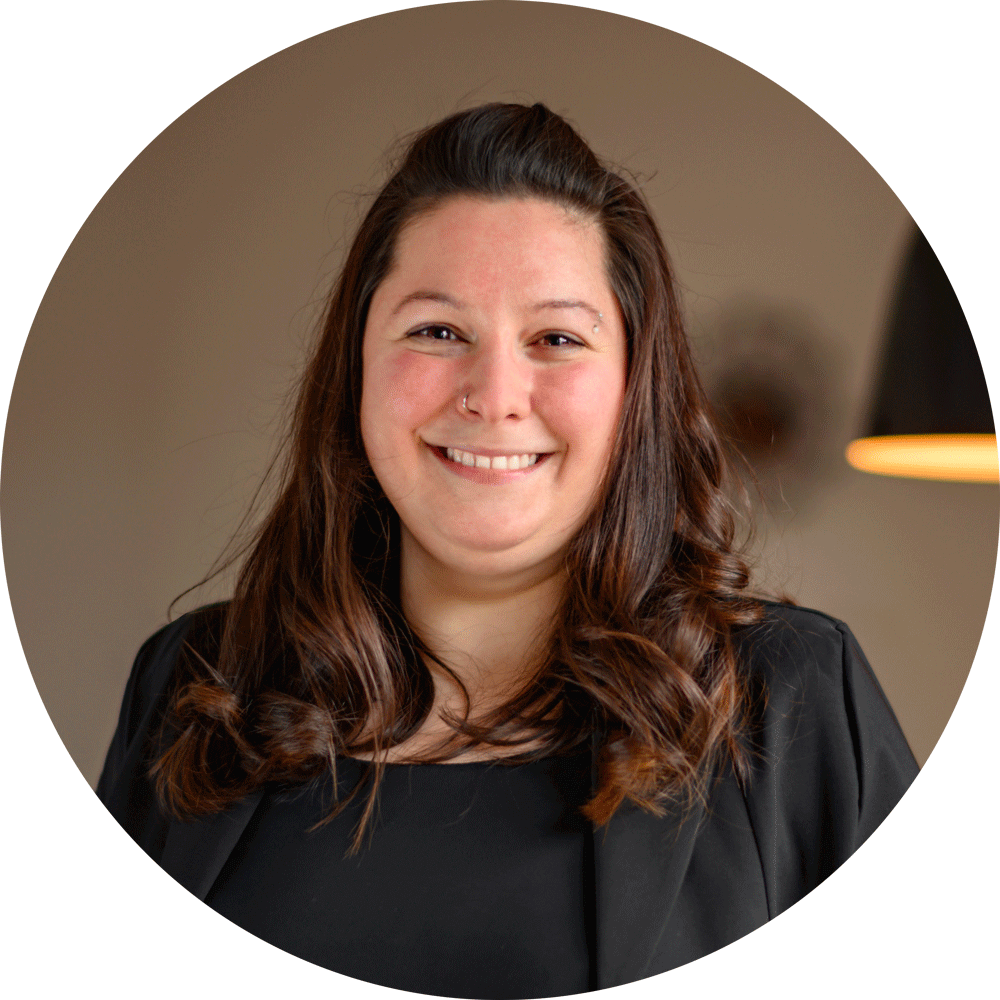 Your contact person for questions:
Jennifer Errico
Tel.: 0561-983 982-44
Mail: karriere@buck-vermessung.de