Buck Surveying. Exactly us.
We are surveying professionals in all respects. Independent, autonomous, reliable. For more than 30 years, Buck Surveying has been providing vital surveying services for large and small construction projects – from  structural monitoring to cadastral surveying to  engineering surveying – for airports and logistics halls, shopping centers and single and multi-family homes and many other project types.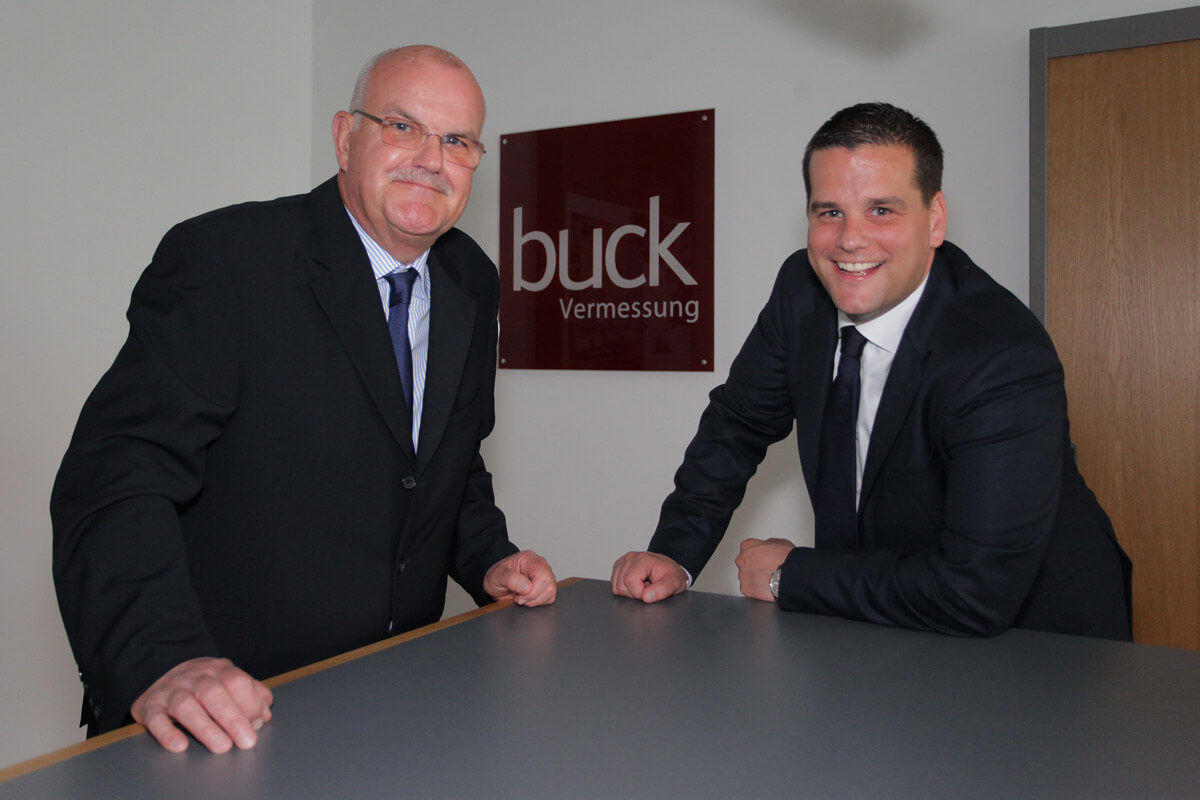 Dr.-Ing. Uwe Buck and Dipl.-Ing. Oliver Buck MA MRICS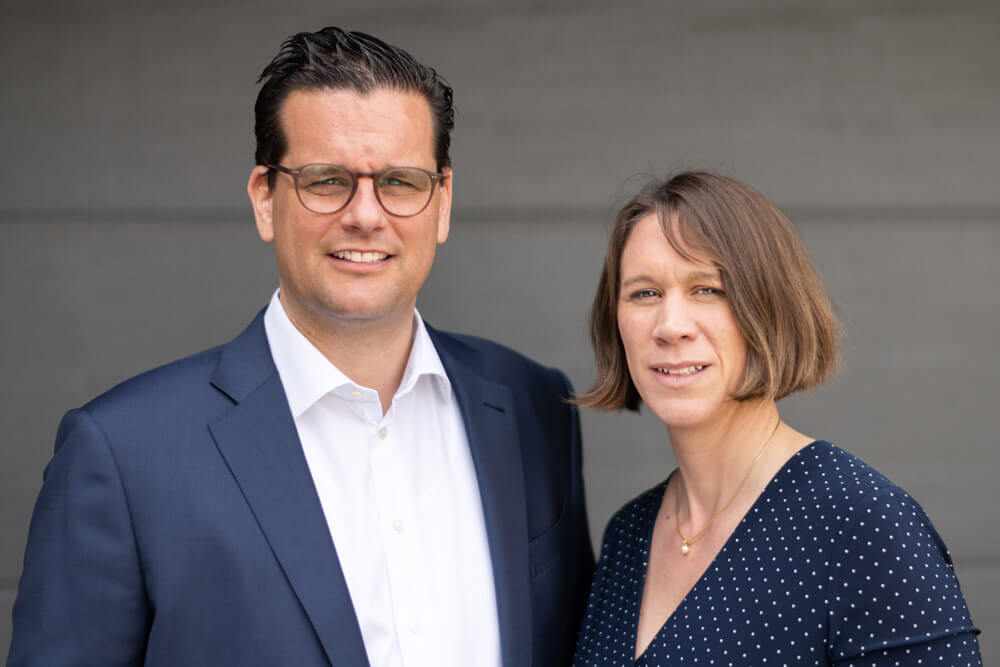 Dipl.-Ing. Oliver Buck MA MRICS and Marina Buck MA
1986
Dr.-Ing. Uwe Buck, a publicly appointed surveyor (ÖbVI) in Hessen since 1981, founds Buck Surveying. Today he continues to advise the company.
2005
Oliver Buck, Dipl.-Ing, real estate economist, publicly appointed surveyor, takes over as the head of Buck Surveying.
2006
Oliver Buck is recognized as a state-approved mine surveyor in accordance with §64 of the German Federal Mining Act. In this capacity, the company can perform official surveying and mapping for any mining company as well as associated prospecting companies.
2015
Oliver Buck becomes a member of the Royal Institution of Chartered Surveyors (RICS), a worldwide professional organization for the real estate industry. The RICS regulates and promotes professional practice on the basis of exacting technical standards and strict professional ethics.
Meanwhile we have grown to become a team of more than 40 surveying engineers and technicians who put all of our passion and knowledge into the surveying profession.  From the first construction plan to the final completion of the building, we are there to support you with our know-how and expertise during all construction phases.
The range of services offered by our surveying office not only includes high-precision surveying work, but also comprehensive advice and consulting on current building regulations and the Hessian Surveying and Geoinformation Act (HVGG).  Through our official authorization as publicly appointed surveyors, we are able to issue important certificates and expert opinions for your property or construction project.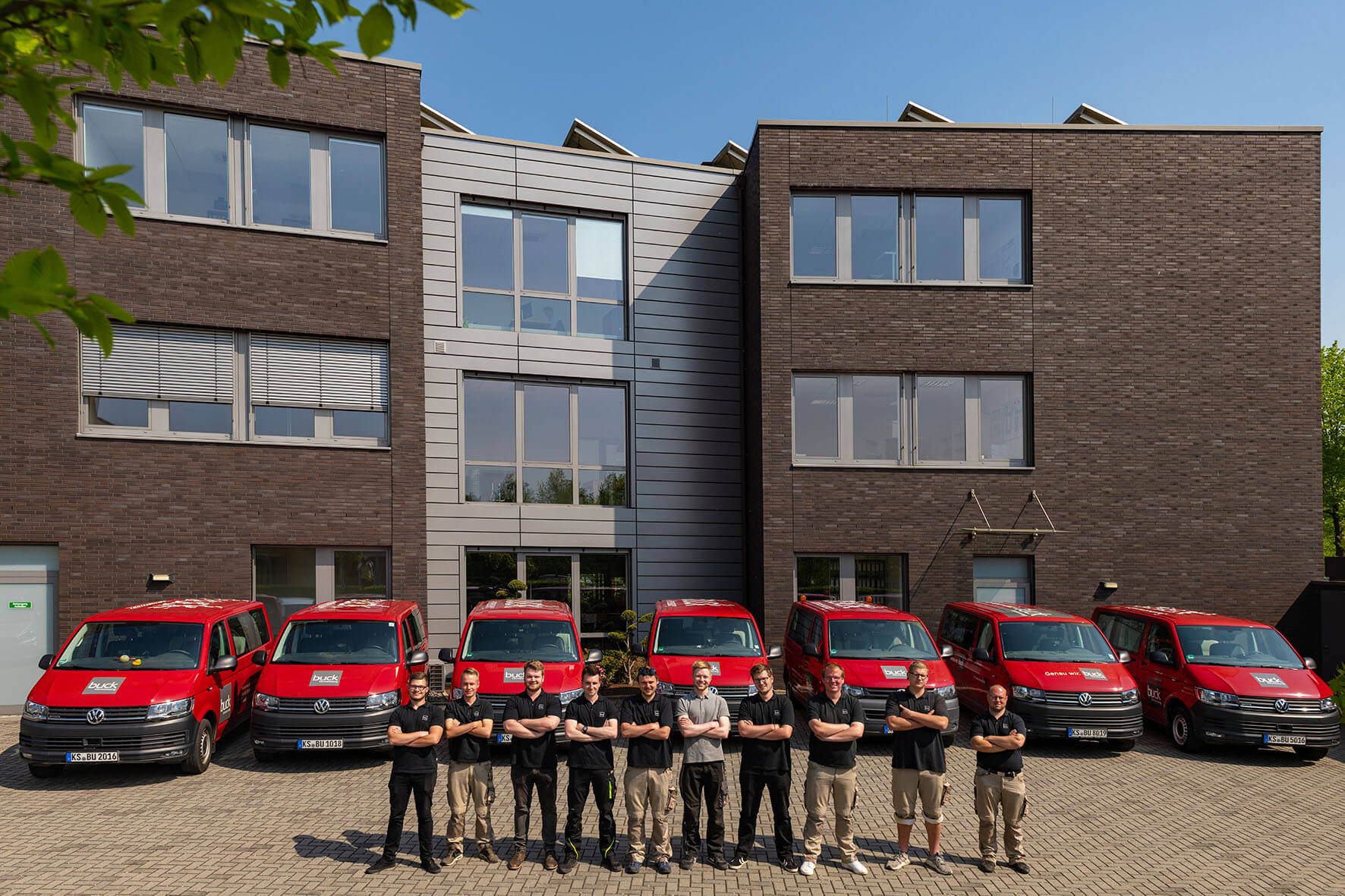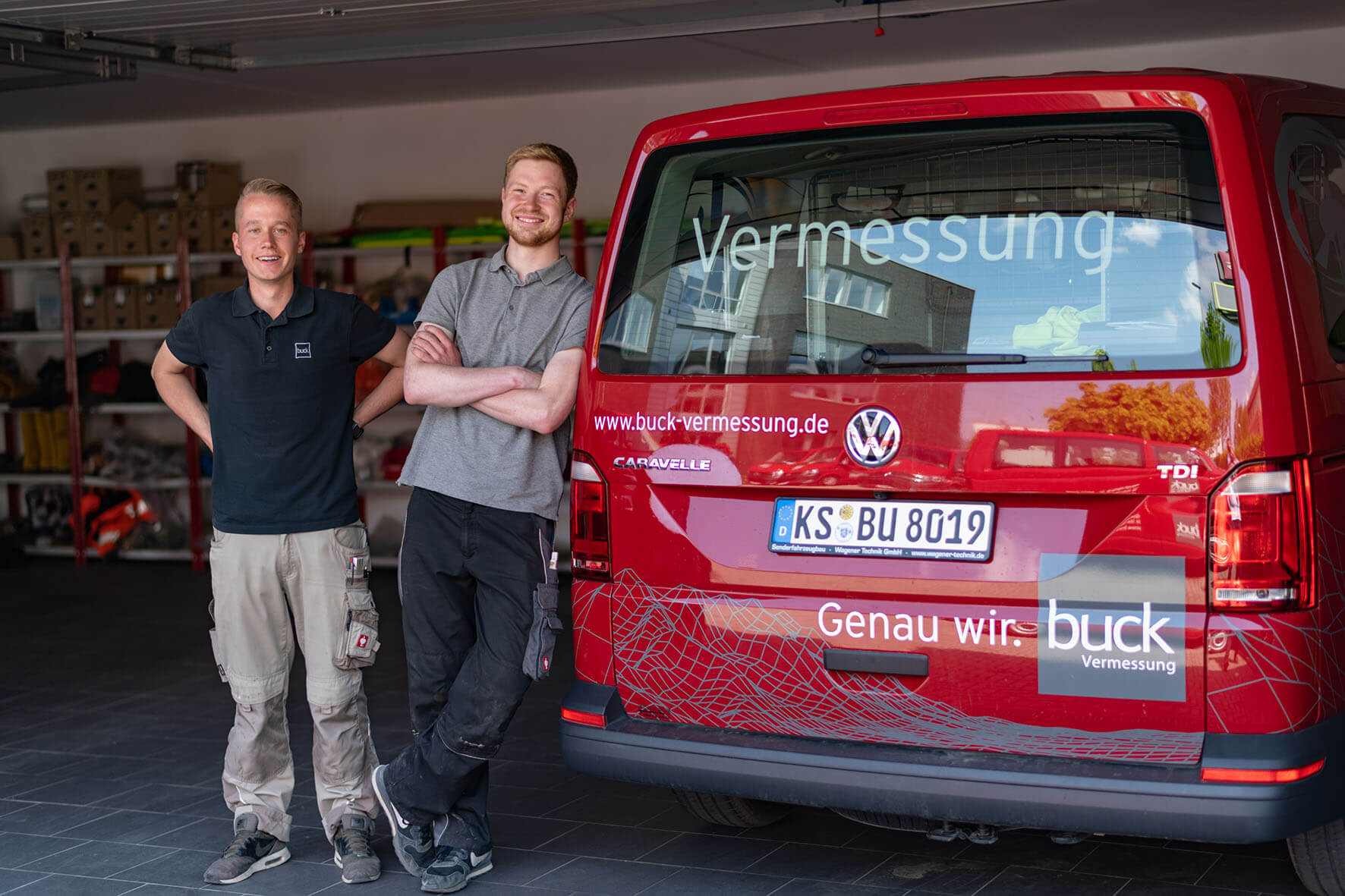 As a large training workplace for surveying technicians in Hessen, ten young people have completed their apprenticeships at Buck Surveying and nine more are currently doing their training with us. Recruitment of new young talent is a top priority for us.
We also place great importance on always working at the cutting edge of technology and best practice in our field.  Our surveying equipment and technology as well as our professional knowledge and expertise are continuously being renewed and expanded.
Our aim
Our most important aim is to facilitate the precise, efficient and time-saving completion of your construction project. We look forward to working with you!